The Hard Rock Hotel in Ibiza has a new restaurant, or attraction rather, 'Sublimotion', opened by the one and only Paco Roncero. The two Michelin-star Chef believes that Sublimotion is a difficult concept to explain, but states that, "it is Ibiza, passion, gastronomy, a radically different show that you can only live by yourself". The experience comes at a cost of £1,210 per head, making Sublimotion the most expensive restaurant in the world.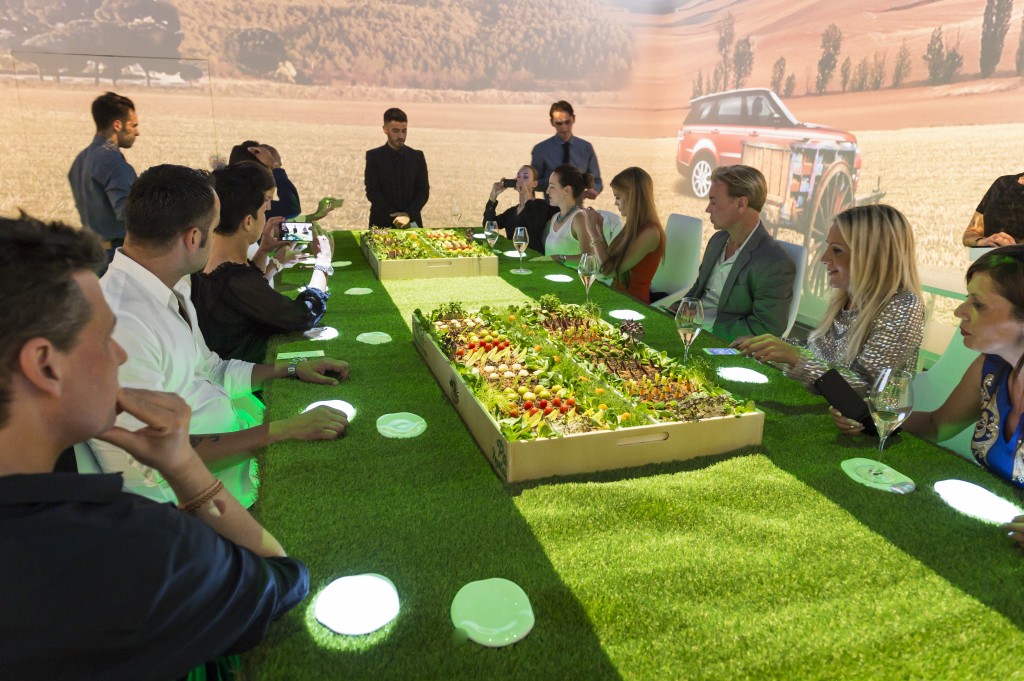 The restaurant is a room in itself, with a large dining table, which seats twelve guests. Every course served at Sublimotion comes with a change of atmosphere. When guests first enter the restaurant they are instantly submerged into the surroundings. Videos are projected on the table and the encompassing walls, from beach landscapes to fish swimming underwater. The images are vibrant, almost psychedelic accompanied with a soundtrack to suit each setting.
Unlike any other eatery, Sublimotion aims to trigger all the five senses. Along with vivid images and sounds, the temperature and humidity levels are also changed with every course. 28 staff, serve twenty courses, in order to provide the best service.
As well as Chef Paco Roncero concocting meals with various colours, ingredients and textures, diners are also expected to get involved, such as pouring three test tubes in a glass to construct their own cocktail. One of the courses is a display of mushrooms on a slab of wood, with the forestry surroundings, making it seem that customers are eating off the floor.
Sublimotion is definitely a unique and interesting luxury restaurant to try in Ibiza. With an experience not only to tickle the taste buds, but also to heighten all five senses altogether, a "unique experience that transcends gastronomy". Do you think you could handle it?
Teaser Sublimotion from Sublimotion on Vimeo.